Category : News 22-01-2021
GWM Reaches 10,000,000th Production Milestone
On January 19th, 2021 the "Dream Big, Dream Global - GWM 10,000,000th Unit" Production Milestone Grand Ceremony was held in the GWM Smart Factory in Xushui, China
On January 19th, the "Dream Big Dream Global - GWM 10,000,000th Unit" Production Milestone Grand Ceremony was held in the GWM Smart Factory in Xushui, China. As the brand-new 3rd-Gen HAVAL H6 comes off the production line, GWM officially becomes the China's first auto enterprise focusing on SUVs and pickup trucks that has achieved an output of 10 million vehicles, and reached a new milestone in its development process.
GWM current President Mr. Meng Xiangjun, Vice President Mr. Sam Liu, Vice President Mr. Zhang Guoxin, Vice President Mr. Zhang Sujie and Vice President Mr. Wang Yinming, and other leaders from the Finished Vehicle Business Department, the Production Planning & Management Department and Smart Factory in Xushui, China attended the ceremony and witnessed this glorious moment.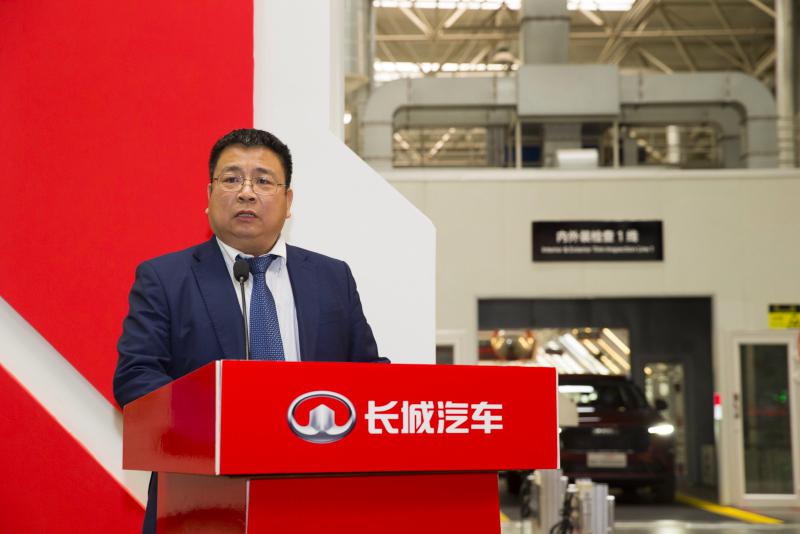 Meng Xiangjun, the Current President of GWM Delivering a Speech
GWM Has Kept Developing for 30 Years and Created a New Milestone for Chinese Cars
Mr. Meng Xiangjun, the current President of GWM, said that, "Over the past 30 years, GWM has caught up with the period of reform and opening up of China and the 'golden age' of China's auto market. As China developed rapidly, it has led Chinese auto enterprises to win a place in the SUV field, and successfully broken through limitations on Chinese brands, which ended the profiteering era of joint venture brands and makes its own contribution to boosting China's auto industry."
GWM has grown itself into an important auto power in China, with its four major brands, i.e. HAVAL, WEY, ORA and GWM Pickup being the best brands in various fields.  Of these four brands, HAVAL, as the global leader of Chinese SUVs, has achieved the top sales among Chinese SUV brands for 11 consecutive years, with its global cumulative sales volume exceeding 6.5 million units. WEY, as the GWM's pioneer to make a breakthrough upwards, has become the first luxury SUV brand with a total sales volume of 400,000 vehicles in China. ORA is a pure electric vehicle brand for GWM to explore in the new energy field, and ranks first in the new energy industry currently. The fourth brand, GWM Pickup, is a well-deserved top pickup brand of China, with a market share of nearly 50%. It has achieved the top domestic and export sales for 23 consecutive years and won nearly 1.9 million global users.
Through 30 years of continuous development, GWM sees its 10,000,000th finished vehicle come off the production line, through its continuous expansion in the global market. It has currently built a global R&D layout of "7 countries and 11 regions" that takes the Baoding headquarters in China as the core and covers Europe, Asia and North America, and also established 12 finished vehicle production bases and 5 KD factories worldwide, forming a "12 +5" global production system.  Besides, GWM has formed a global sales network with 500 branches, covering core business circles of core cities from more than 60 countries in the world, including Russia, Australia, South Africa, Chile, Ecuador, Saudi Arabia, United Arab Emirates and Malaysia.
Based on its extensive global research, production and marketing system, GWM has been deeply recognized by nearly 10 million global users for its technologies, products, brands and services. By virtue of the excellent product quality, communication with empathy and meticulous services over the past 30 years, thus creating a new milestone that the 10,000,000th finished vehicle comes off the production line.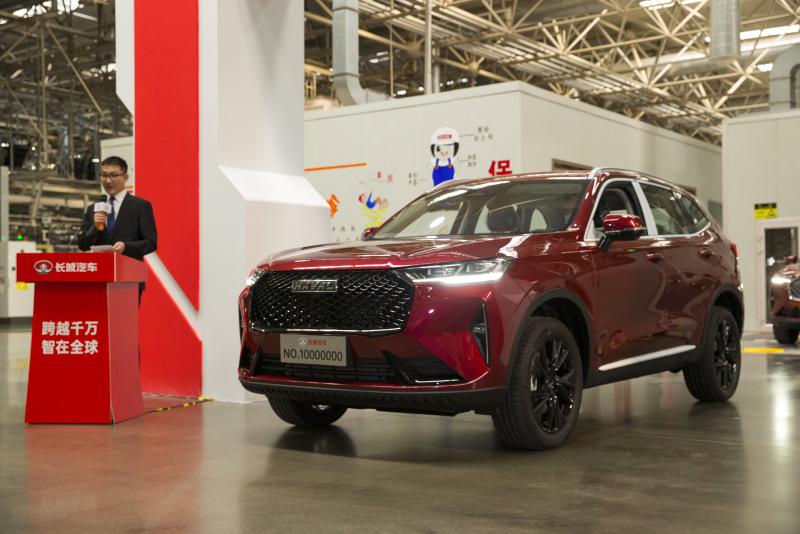 The Third-generation HAVAL H6 Coming off the Production Line Slowly
This brand-new 3rd-Gen HAVAL H6, as the representative among the 10 million vehicles of GWM, has also been endowed with more important historical significance - GWM's 10,000,000th finished vehicle will be collected and exhibited by the Beijing Auto Museum.  As China's national public welfare auto-themed museum, Beijing Auto Museum shows the century-old history of world cars that develop from nothing, and the start, development and growth of China's auto industry, and reveals the great contribution and influence that the auto industry has for the human civilization and social development. The GWM's 10,000,000th finished vehicle, the representative model of the Chinese national auto brand, collected and displayed in the Beijing Auto Museum not only witnesses and narrates the Chinese auto history and culture but also shows the world the technology and culture of Chinese cars.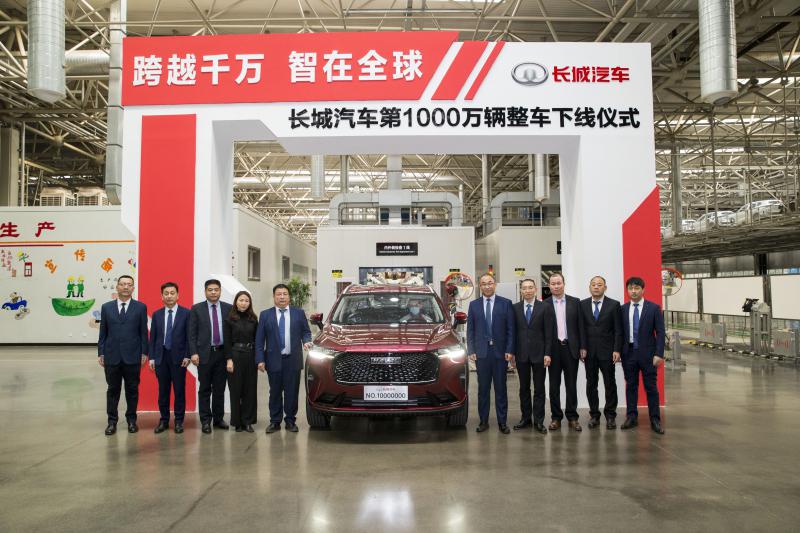 GWM's 10,000,000th Finished Vehicle Coming off the Production Line
Focus on Future and Become More Convinced in Transforming to Manufacture the Next 10,000,000th Vehicles
Behind the case that GWM's 10,000,000th vehicle comes off the production line, GWM has enjoyed the advantages of reform and opening up over its past 30 years of development, and witnessed the whole development process of the Chinese auto industry: from starting to rapid development.  Nowadays, the global auto industry is facing complex new environments and challenges such as global economic downturn, and the rise of 5G, AI, and other emerging technologies.
Standing at the starting point of the new era, in 2020, GWM, on the occasion of its 30th founding anniversary, has put forward the strategic objective of transforming itself from an auto manufacturer to a global technology company. It aims to accelerate its organizational reform, and improve its operating efficiency and quality with a more scientific and efficient organizational structure and mechanism.  In order to endow it with more vitality and creativity, besides, GWM has released its brand-new corporate culture, and proposed its brand-new mission vision and core values, aiming to guide the whole enterprise to move toward the transformation objective more firmly.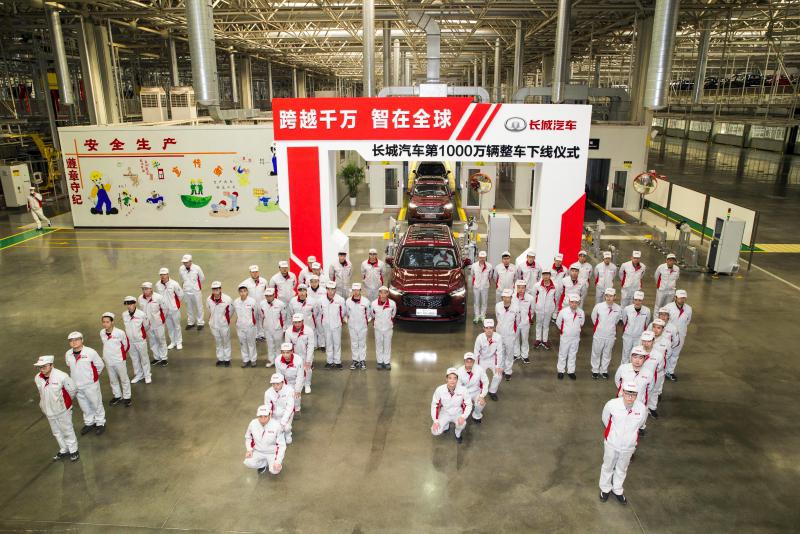 Working Hard to Manufacture the Next 10,000,000th Vehicles
Faced with future technical challenges, GWM laid out the forward-looking technology R&D direction in the future, released GWM L.E.M.O.N DHT, intelligent driving and other forward-looking technologies based on this, and created a number of popular products. To respond to the development trend of carbon-neutral technology in the future, it has broken through constantly in the fields of clean power and new energy, increased investment in developing hybrid and pure electric vehicles and other core technologies, and released a new generation of powertrains including GW4N20 engine, 9DCT and 9HDCT transmission, and three-in-one electric drive assembly. Moreover, it has continuously explored power batteries and hydrogen energy application technologies, and released 95kW passenger car fuel cell system engine and other multiple products with core technology. It has also strived to take the next high point of the green energy revolution, kept developing in multiple routes, actively responded to the national new energy development strategy, and comprehensively laid out the green mobility industry chain.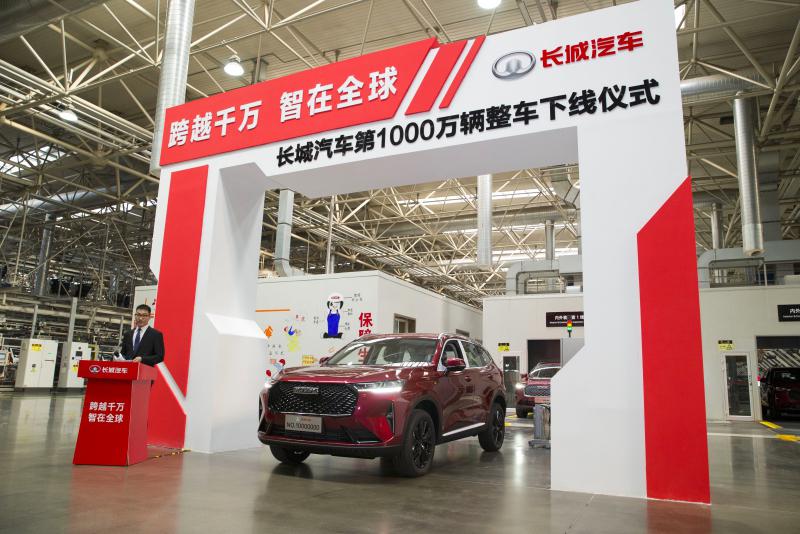 The Third-Generation HAVAL H6 Built by Relying on the GWM Lemon Platform
Based on millions of users, in the future, GWM will keep deepening the reform of its system and mechanism, reshaping and renewing its corporate culture, and advancing its core technologies in the process of transforming itself into a "global mobility technology company", so as to make global users feel the surprise of future mobility life, and show the wisdom and charm of manufacturing in China with products of better quality and more and greater value created.
